Prebiotics
Prebiotics are substrates that promote the growth of bacteria. They are thus essential for a balanced microbiota.
Prebiotics are non-digestible, yet essential fibers in the diet that selectively stimulate the growth of microbiota bacteria1,2 in the colon. Contrary to simple or refined sugars supplied by the diet and digested, these prebiotics are not assimilated by the body, but are broken down via fermentation in the colon intestinal flora bacteria. 
What are they?
The best-studied are fructooligosaccharides (FOS), inulin, and galactooligosaccharides. The first are found in many foods - garlic, onions, bananas, and asparagus - and also in whole grain wheat, rye, and barley. Inulin is found in chicory roots and artichokes. As for galactooligosaccharides (GOS), they are found in fermented milk products like yogurt, as well as in breast milk. Diet remains the only source of prebiotics, and it should be sufficiently diverse to preserve the microbiota equilibrium.
Benefits
Beyond an increase in the number of bifidobacteria, prebiotics also positively influence other parameters. They notably increase the absorption of magnesium3,4 and reduce blood lipids5. Furthermore, studies seem to show a benefit by reducing the formation of colorectal polyps that can lead to cancer6,7 or food allergies8.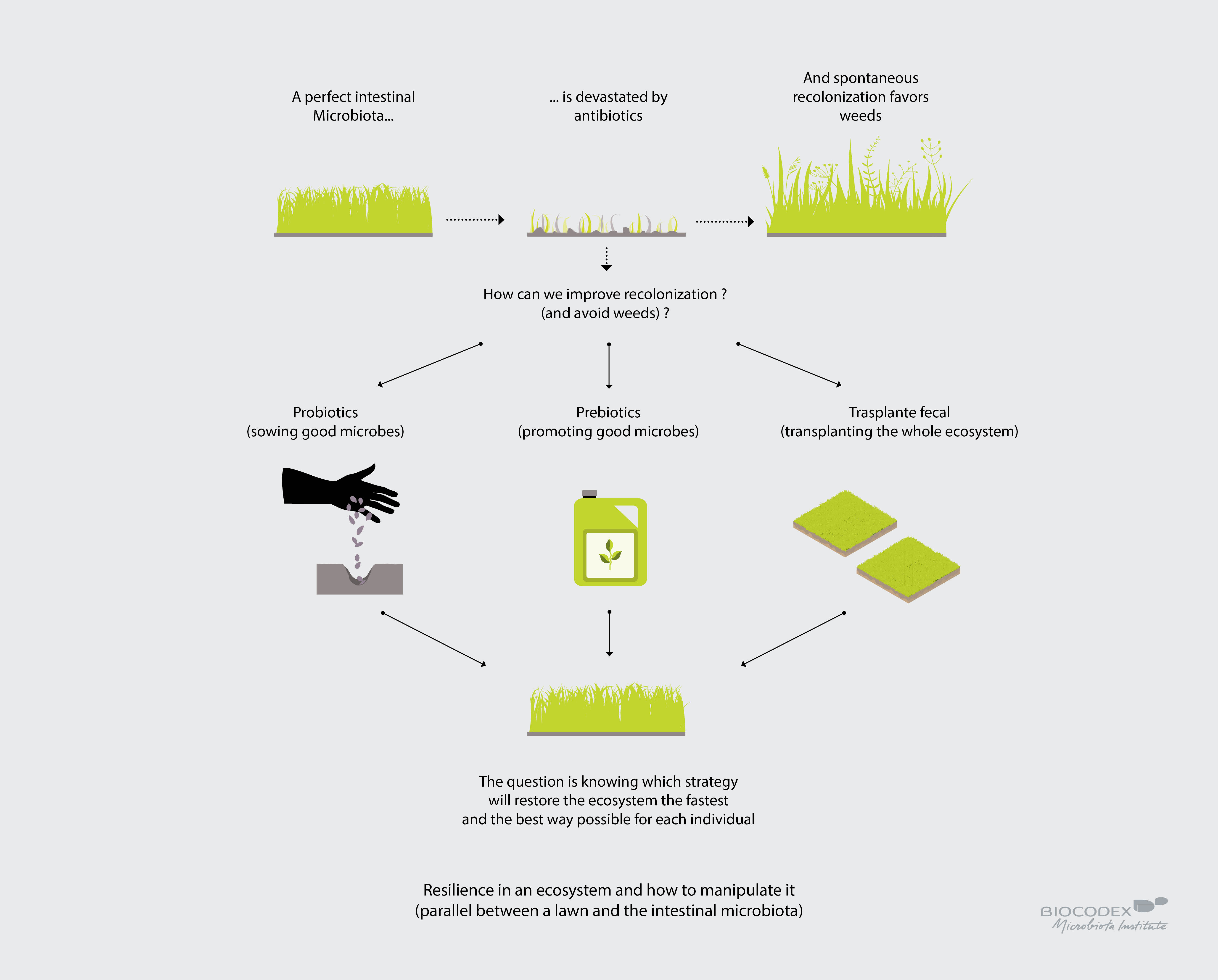 Sources:
Additional Source:
Newsletter
Enter your email address to subscribe to our Newsletter.
Biocodex Microbiota Institute overview
The Biocodex Microbiota Institute: an international leader in microbiota
Voir
Choose the language in which you wish to receive the newsletter